Science
Nov. 20, 2015 05:05PM EST
Remains Of An Advanced 200,000-Year-Old Civilization Discovered In Africa
About 150 kilometers west of the South African port city of Maputo, a strange metropolis has been discovered. The ancient city, according to researchers, was about 10,000 square kilometers and was constructed around 200,000 years ago.
The region has actually been well known for a while. Local farmers have been aware of it presence for generations. Everyone just kind of assumed it was a standard indigenous ruin and didn't think too much of it. That all changed when Michael Tellinger, a researcher, and Johan Heine, a local pilot, decided to investigate.
"When Johan first introduced me to the ancient stone ruins of southern Africa, he had no idea of the incredible discoveries we would achieve in the following years," said Tellinger. "The photographs, artifacts and evidence we accumulated, point towards a lost civilization that has never before been and precedes all others – not for a few hundred years, or a few thousand years … but many thousands of years."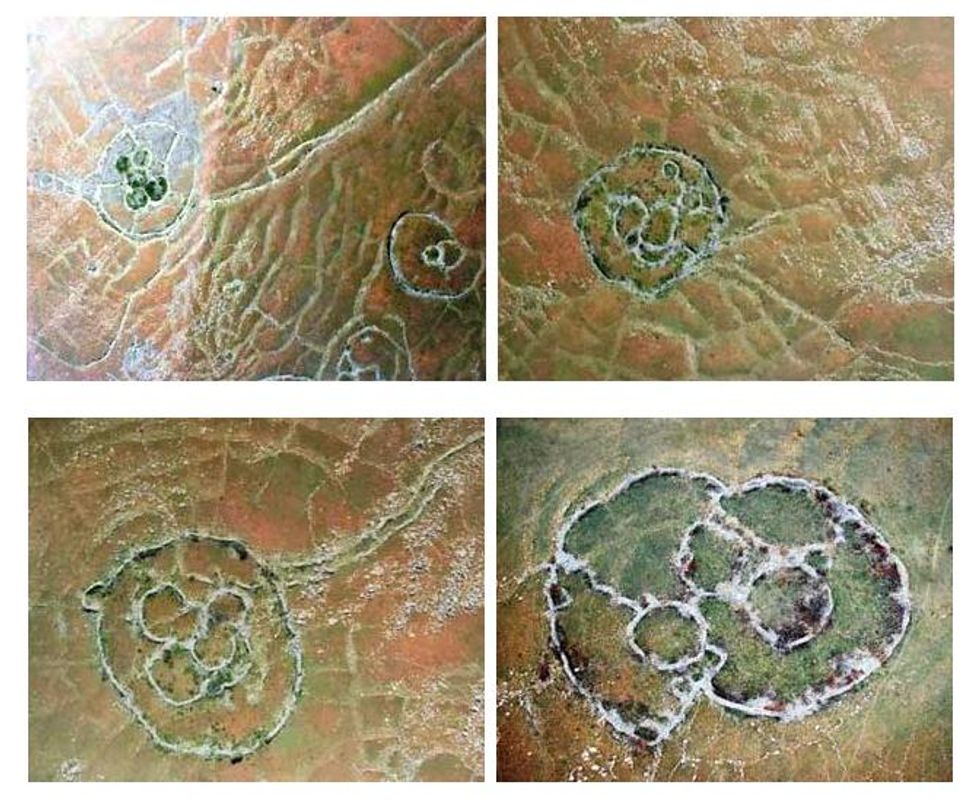 The ruins consisted mostly of stone circle ruins buried in the sand. They're so large that they can only be seen by aircraft. You can actually check out these ruins on Google Earth at the following coordinates:
Carolina: 25 55 '53.28? S / 30 16 '13.13? E
Badplaas: 25 47 '33.45? S / 30 40 '38.76? E
Waterval: 25 38 '07.82? S / 30 21 '18.79? E
Machadodorp: 25 39 '22.42? S / 30 17 '03.25? E
"I see myself as someone quite open minded but I admit that it took me over a year to figure it out, and I realized that we are actually dealing with the oldest structures ever built by man on Earth," says Tellinger. "The main reason for this is that we have been taught that nothing of significance has ever come from South Africa. Powerful civilizations all emerged in Sumeria and Egypt and other places."