Nature
May. 31, 2015 05:32PM EST
Airlines Have Started Refusing To Ship Hunting Trophies!
In 2014, more than one thousand rhinos were poached in South Africa and elephant populations have decreased by 66% in just the last five years. Not only that, but lion trophies have gone up ten fold. Hunters have begun taking the animals' heads and bodies back home to stuff.
In response, South African Airways has instituted a global ban on transporting hunting trophies effective immediately. Emirate Airlines followed suit shortly. Unfortunately, not all airlines have been quick to follow their lead.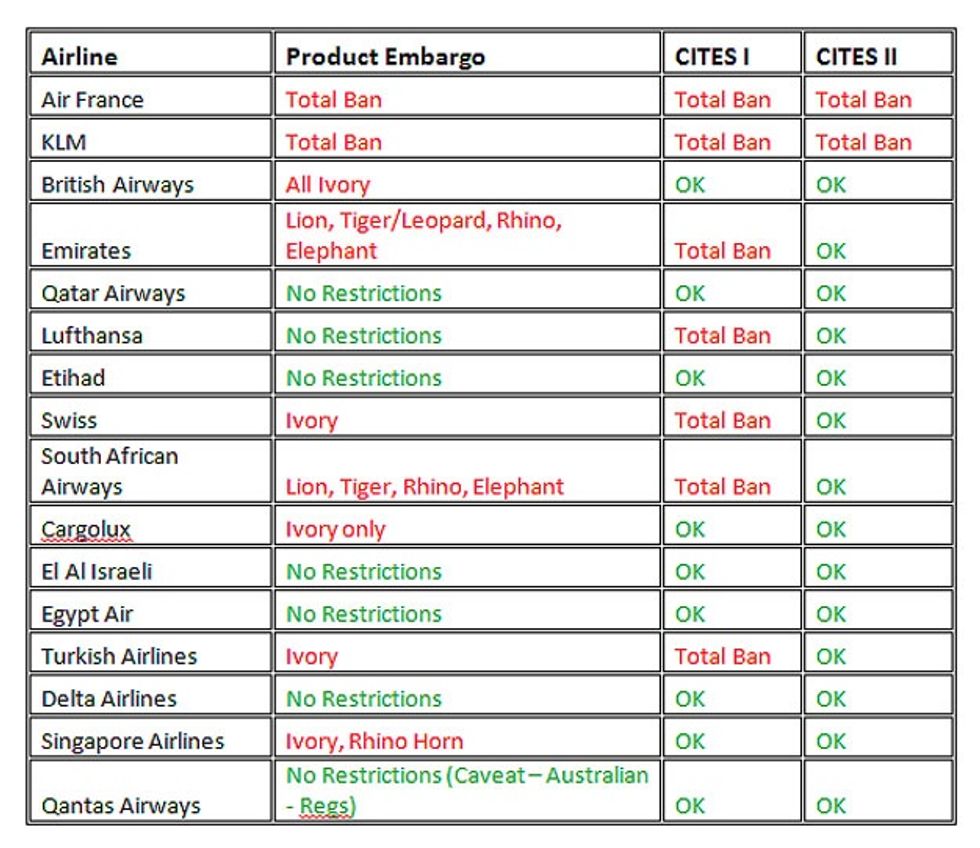 Delta Airlines has so far not responded to a petition launched on Change.org to ban the movement of hunting trophies, even though there are now some 57,000 signatures on the petition.
"The export of lion "trophies" hunters bringing home animals' heads and bodies to stuff and mount has increased ten-fold," said Chris Green, chair of the American Bar Association's Animal Law Committee and author of the petition.
"As one of the world's largest airlines, and the only US carrier with direct service to South Africa, Delta Air Lines is in a key position to help protect these and other vulnerable wild animal populations from further hunting and poaching pressures." Green said.
Take a minute and put a little added pressure on. You can sign the petition HERE.