Science
Nov. 10, 2016 07:17AM EST
7 Brilliant And Hilarious Responses To Donald Trump Winning The Election
Not many people thought it was doable, but like it or not, Donald Trump is officially the 45th President of the United States.
Millions of people took to the internet to voice their opinion on social media Wednesday. Many people celebrated triumphantly, while others were shocked and completely terrified.
No matter your opinion about the outcome, you won't be able to deny the hilarity behind these brilliant responses to Donald Trump's victory.
Reaction #1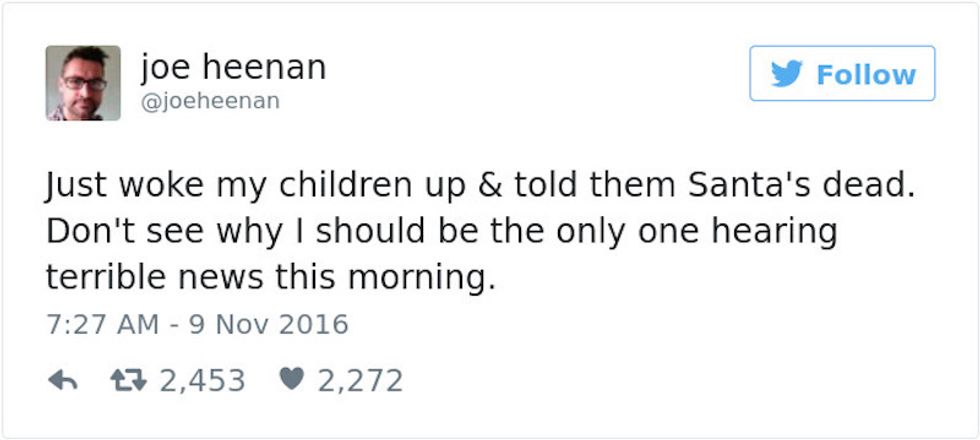 Reaction #2