Art
Oct. 12, 2015 04:44PM EST
These Are The Real And Shocking Stories Of Feral Children
Feral children are people who grew up without parents or contact with other people. In many cases, feral children brought back into society have a great deal of difficulty joining us. Sometimes they just can't. These are some of their stories, told through photos taken by Julia Fullerton-Batten.
Ozana Malaya, Ukraine, 1991.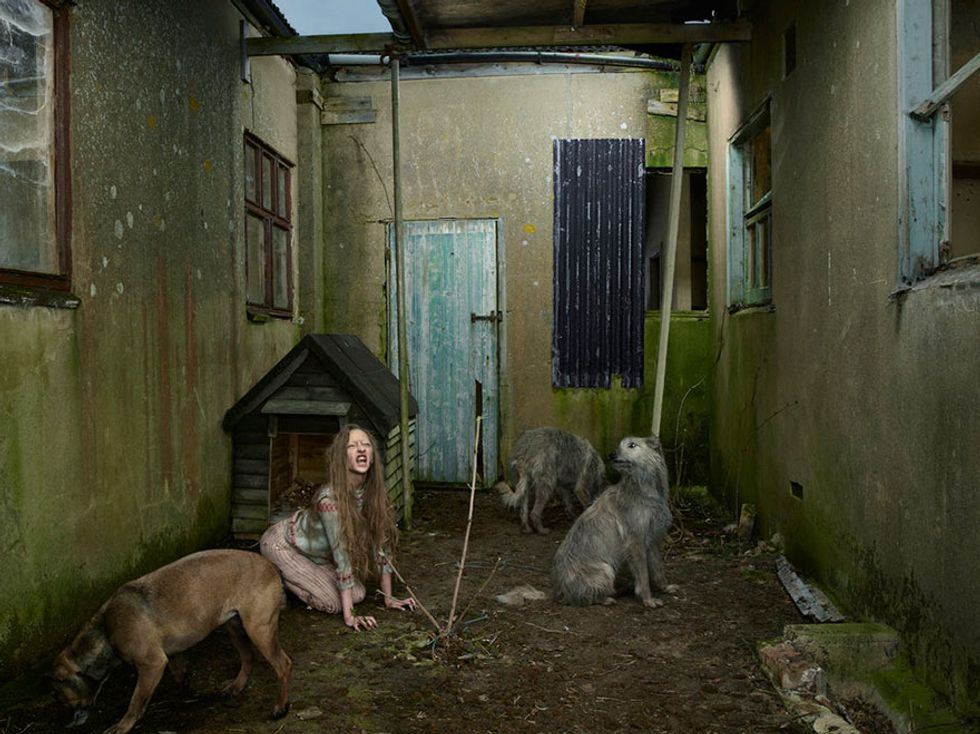 In 1991, Oxana was found living with dogs in a kennel. SHe was eight years old and had been with them since she was 2. Her parents were alcoholics. Eventually, they simply left her outside. The then 2-year-old crawled into a kennel on a farm and stayed with the dogs.
When she was found, she walked on all fours, panted, barked, and only knew the words "yes" and "no." Through therapy, she was able to learn basic verbal skills. Today, she lives in Odessa, Russia, and works at a farm animal hospital.
Shamdeo, India, 1972.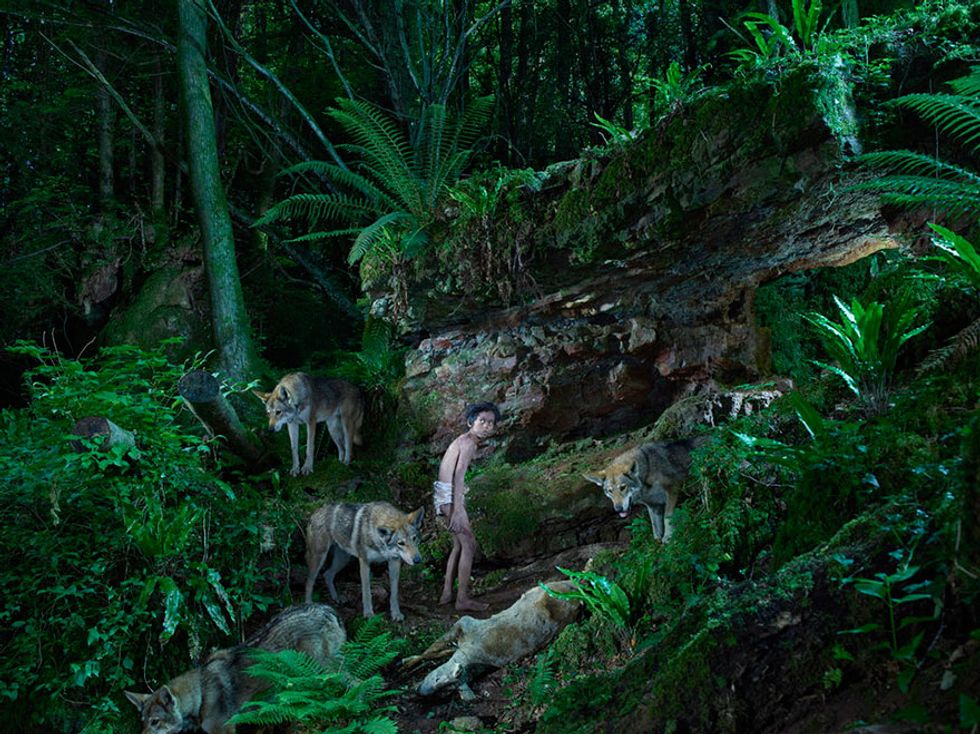 Shamdeo, a 4-year-old-boy, was discovered in the forests of India in 1972. He was playing with wolf cubs. He had dark skin, sharp teeth, and fingernails that looked like hoods. He had severely matted hair and tough calluses on his elbows, knees, and hands. He enjoyed hunting chickens and bonded fast with dogs.
He never learned to speak. He did learn some sign language. He was admitted to Mother Theresa's Home for the Destitute and Dying. He died in 1985.
Lobo Wolf Girl, Mexico, 1852.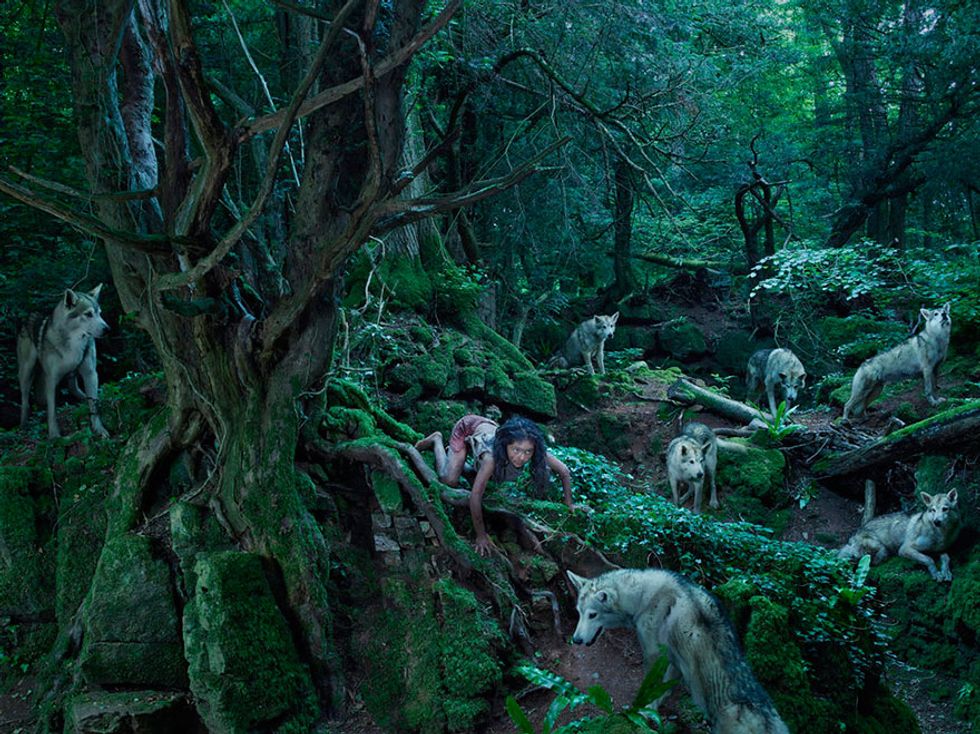 In 1845, a girl was seen running on all fours with a pack of wolves. Later, she was seen with the wolves eating a goat. She was captured but escaped. In 1852, she was spotted again, mothering two wolf cubs. She retreated into the woods and would never be seen again.
Prava, The Bird Boy, Russia, 2008.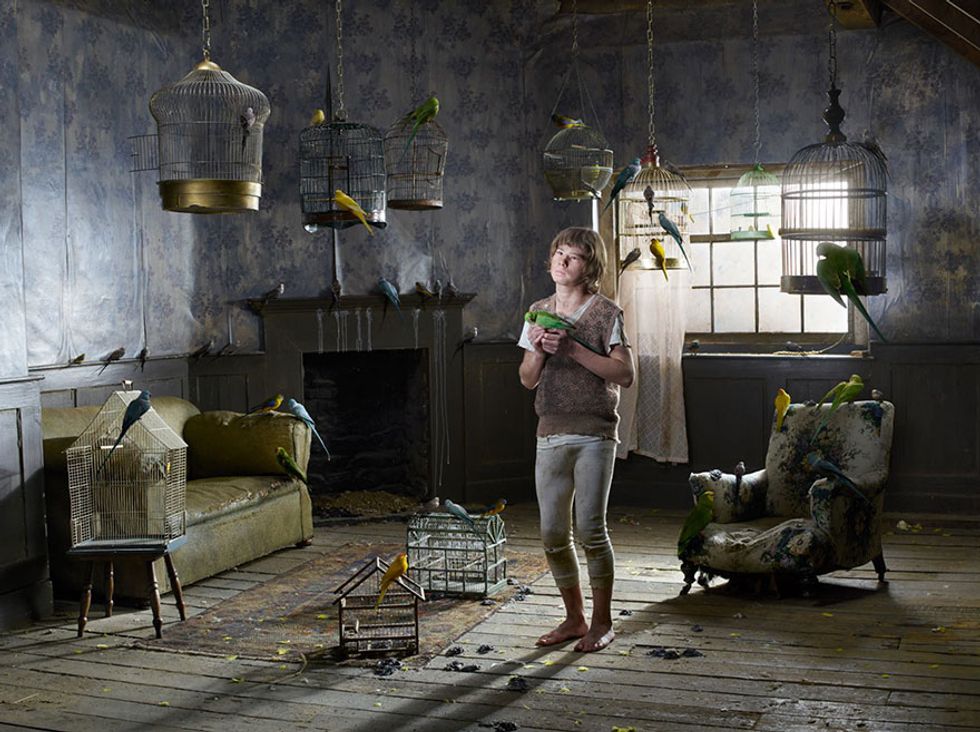 In 2008, Prava, a 7-year-old boy, was found living in a small apartment with his 31 year old mother. He was, however, permanently confined to a room full of birds. He was treated as another pet. She never physically abused him, but she also refused to speak to him. He couldn't speak but chirped like a bird.
He was removed from the apartment and is being rehabilitated by doctors at a center for psychological care.
Ivan Mishukov, Russia, 1998.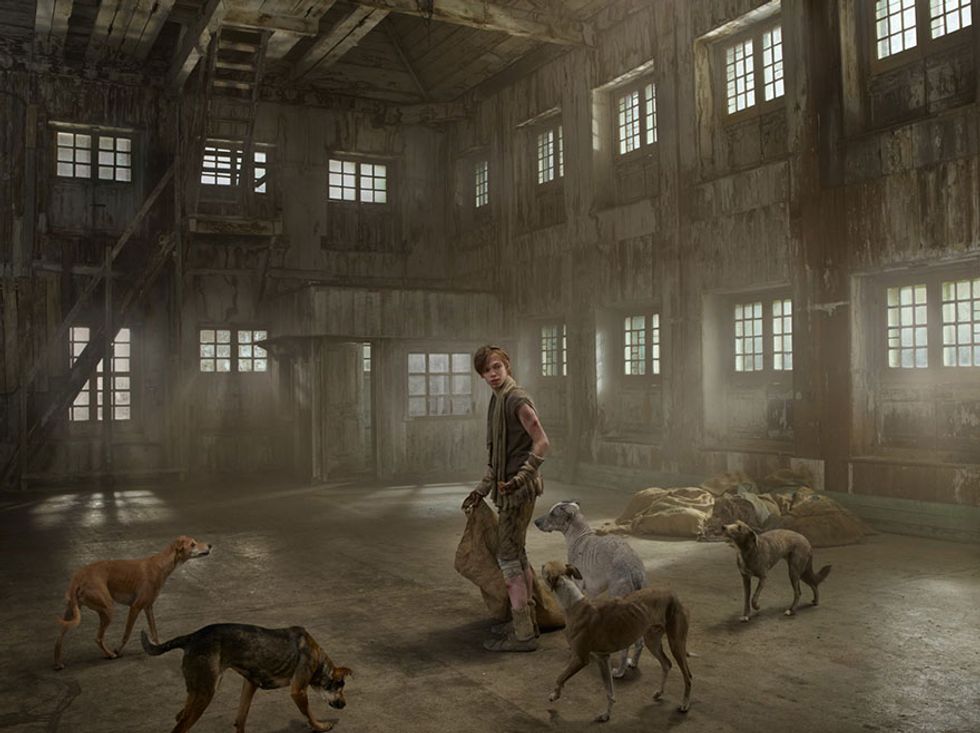 Ivan was severely abused by his family, so he ran away at the age of 4. He lived in the streets, begging. He developed a strong bond to a pack of wild dogs and shared his food with them. These dogs eventually grew to trust him and he lived with them for 2 years before being caught and placed in a child home.
He had some existing language skills that were maintained. He now lives a normal life.
To see more, visit juliafullerton-batten.com.
h/t [boredpanda]