Animals
Aug. 27, 2015 07:57PM EST
These Bears Were Kept In Tiny Cages For 20 Years. Watch Them Run Free For The First Time!
For 20 years, Bruno, Fifi, Pocahontas, and Marsha, languished in tiny cages at a roadside zoo in Pennsylvania. Every day, the four bears were brought out and forced to perform tricks for the zoo's visitors.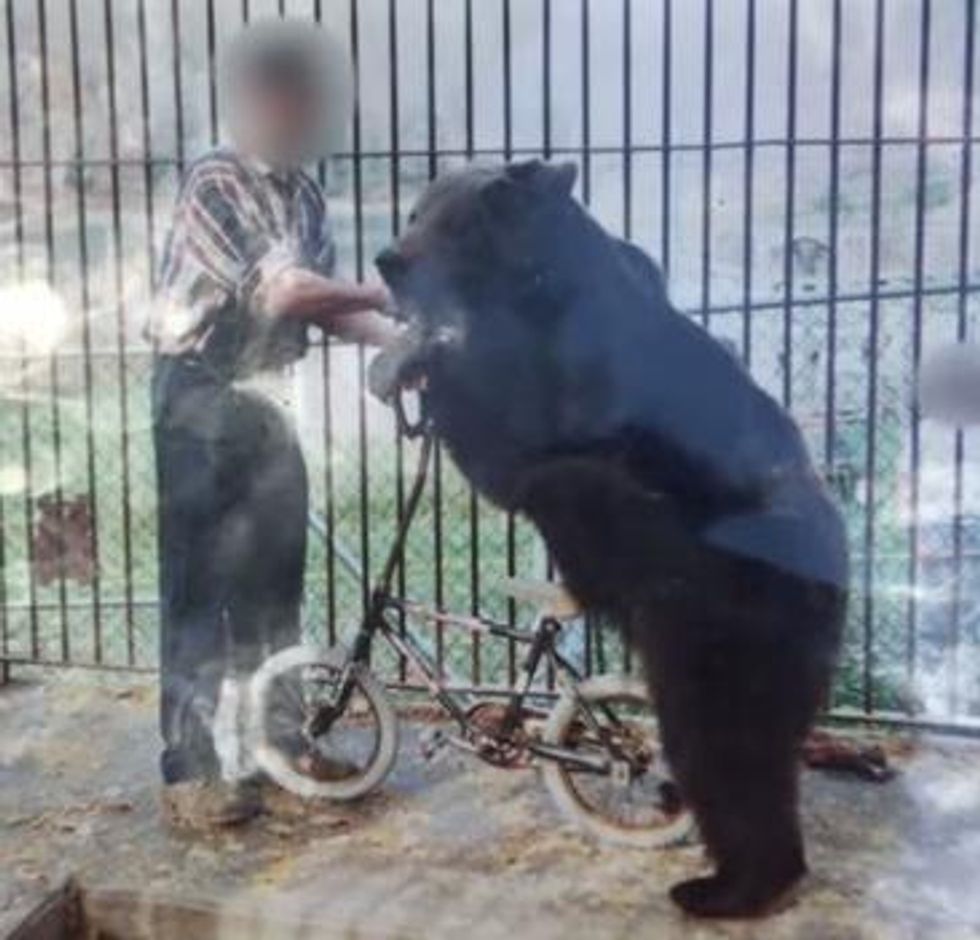 In 1995, the zoo was shut down because of violations of the Animal Welfare Act. Unfortunately, after the zoo was shut down, they were never again allowed out of their tiny cages - not even for degrading tricks.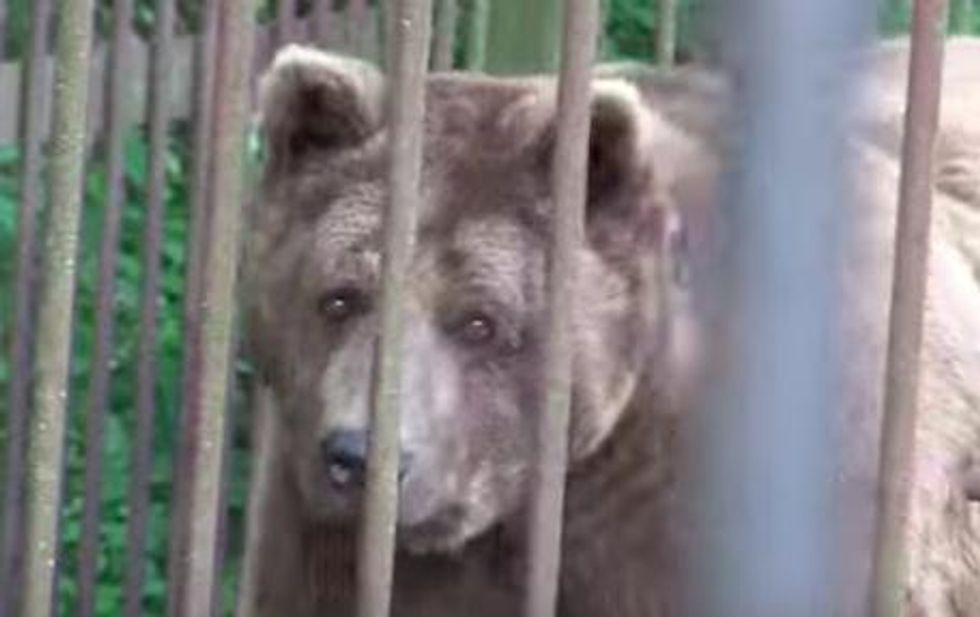 Fifi suffered severe arthritis and none of the bears had anywhere to hibernate, which is an instinct the bears carry with them from birth.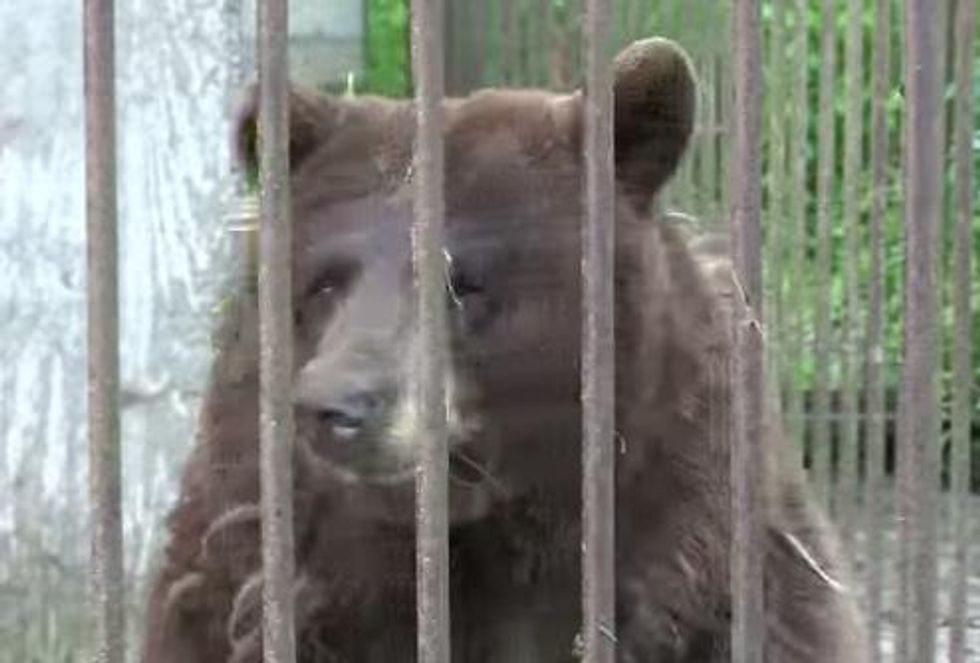 There was little hope for the bears that they would ever be released. It seemed like each of them would die, miserable, in their cages. But finally, in 2014, animal advocates at People for the Ethical Treatment of Animals (PETA), an organization not incredibly well known for always doing the right thing, were able to spring the bears from their pens and release them in a sanctuary in Colorado.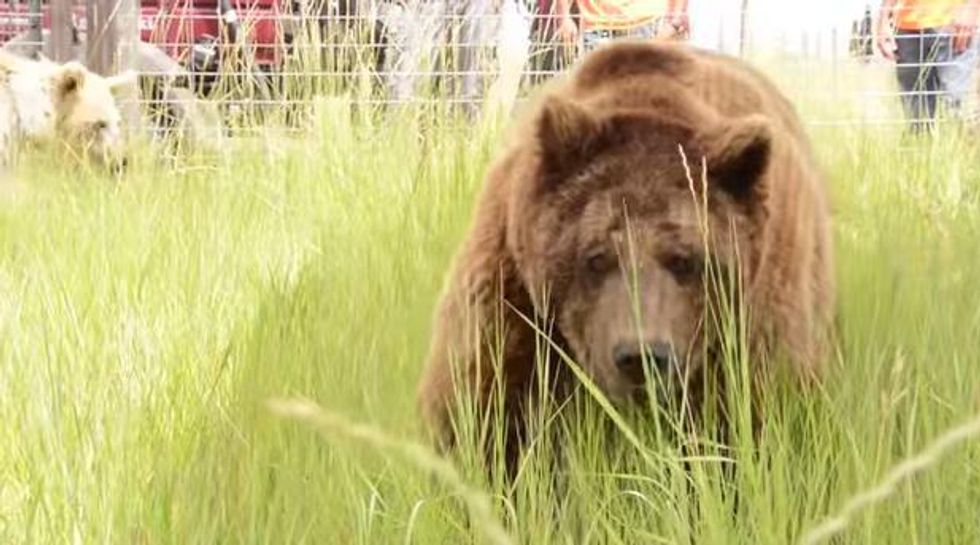 The sanctuary, called The Wild Animal Sanctuary, allowed them to recover from their decades-long ordeal and learn how to be wild bears again. The footage below shows them being released into open fields for the first time.
The sanctuary consists of two vast 15-acre habitats that allow the bears to roam fields, climb trees, and bathe in pools. It also enables them to hibernate in underground dens for the first time in their lives.
The bears are also fed a delicious diet that includes fresh fruit and the bears are guaranteed medical care for the rest of their lives.
"After more than 20 years in a cage, these bears are finally free to roam, forage, climb, den and bathe," says PETA Foundation Deputy Director of Captive Animal Law Enforcement Brittany Peet in a release. "PETA has now rescued 41 bears from roadside zoos and backyards across the country—but this mission won't be complete until bears are no longer sentenced to a sad life of deprivation in a tiny cage."
If you'd like to learn more about how you can help, visit the Wild Animal Sanctuary's website.