Nature
May. 28, 2015 08:47PM EST
This Tiny Ecocapsule Home Will Allow You To Live Off-Grid Anywhere In The World
When you think about tiny homes, you probably picture rustic little cabins on wheels, towable by almost any vehicle. Nice Architects, based out of Bratislava, is changing it up with this low-energy house packed into a compact space.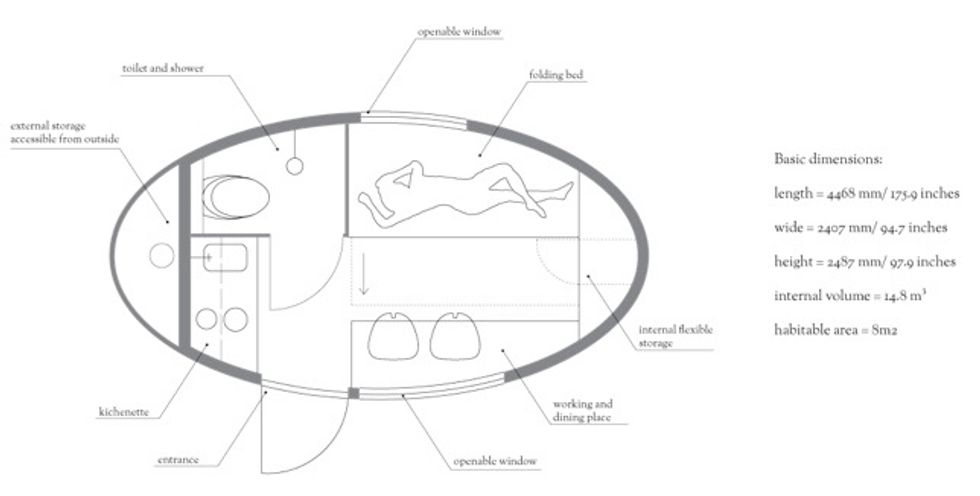 The ecocapsule home is fitted with "all essentials necessary for a comfortable prolonged stay without a need to recharge or re-supply." It has a tiny kitchen, bathroom with a toilet and shower, and even a flushing toilet. In total, the Ecocapsule is about 86 square feet.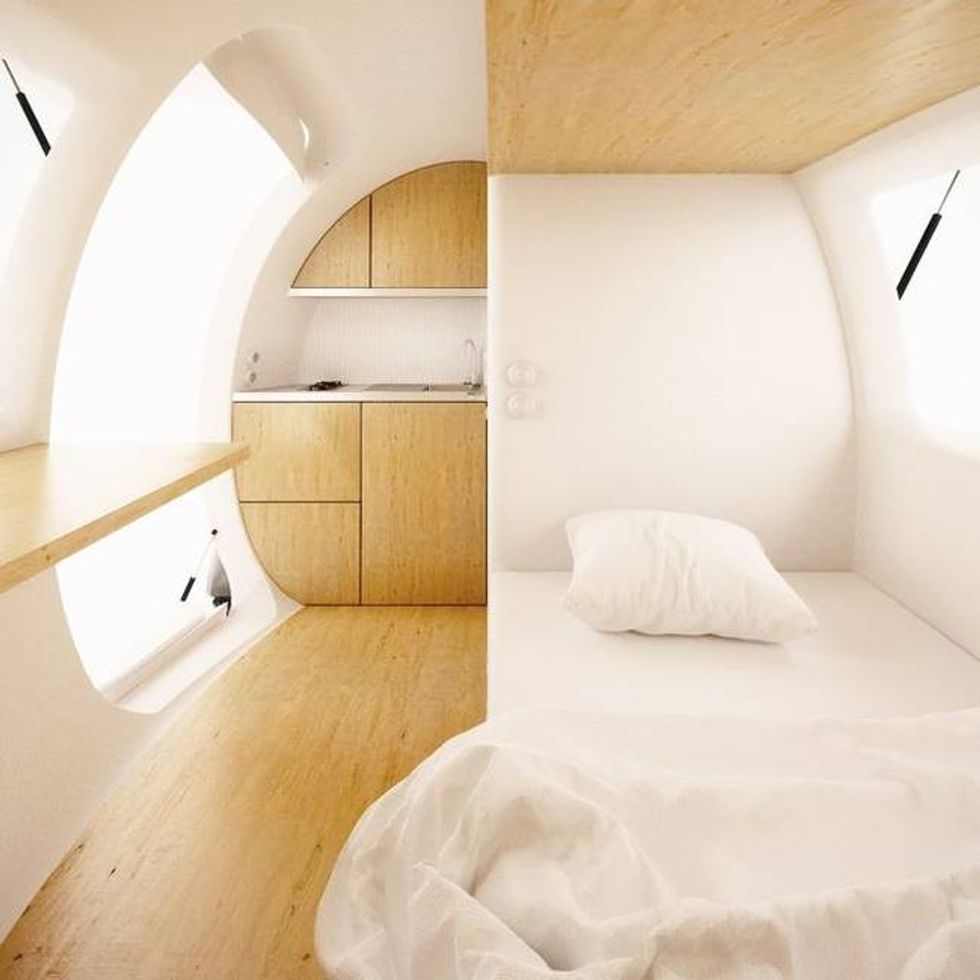 Ecocapsule gets all of its power from solar panels in the roof and a 750 Watt wind turbine. Both feed a 4200 Wh battery, which supplies all the necessary energy. It also has a rainwater collector that filters it for use.

What do you think? Could you stand living in one? I know I could.