According To Experts, If You Can Find YOUR NAME In This Puzzle, You Have Above Average Intelligence
For starters, this is a simple word search that contains your name somewhere in among the letters.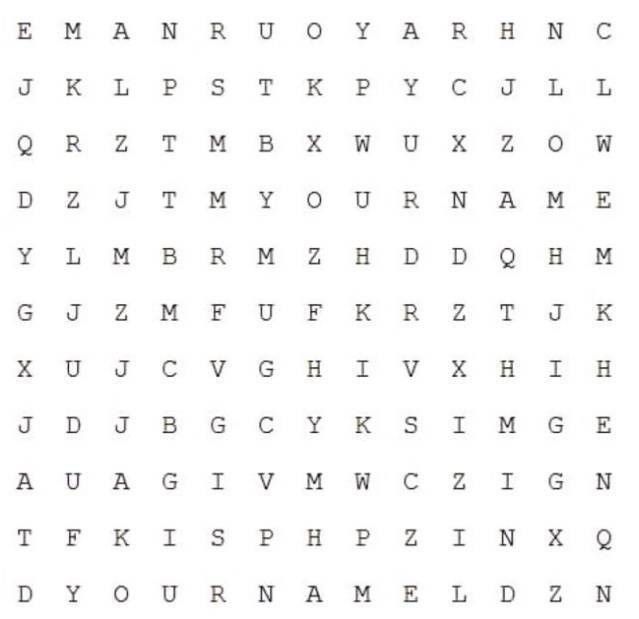 Were you able to find it? If you didn't, then do not panic, because your name is definitely in there! Why not taking a closer look, we will give you a hint: Do not try to find your actual name.
Still couldn't find it? Well then let us show you where your name is!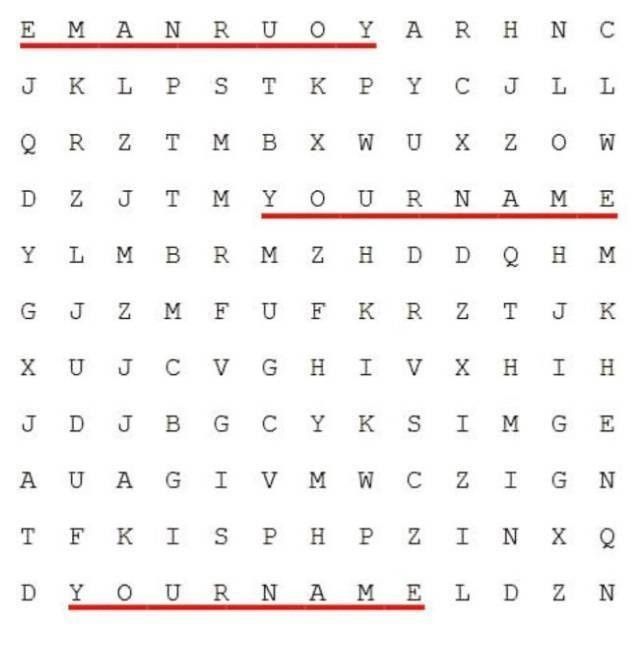 That's right, you were literally suppose to find the words "YOURNAME" close together. There are only two spots in the puzzle that have "YOURNAME" written inside! If that made you feel a little silly, then you are going to love sharing the same puzzle with your friends and family!
These next puzzles are just as fun, especially if you have kiddos running around you right now. This puzzle is just a simple image of a family having a good time in their living room while they decide to read their individual books together.
There are a total of SIX hidden words in the entire picture, some of them are actually a lot easier to find than some of the others. Test it out!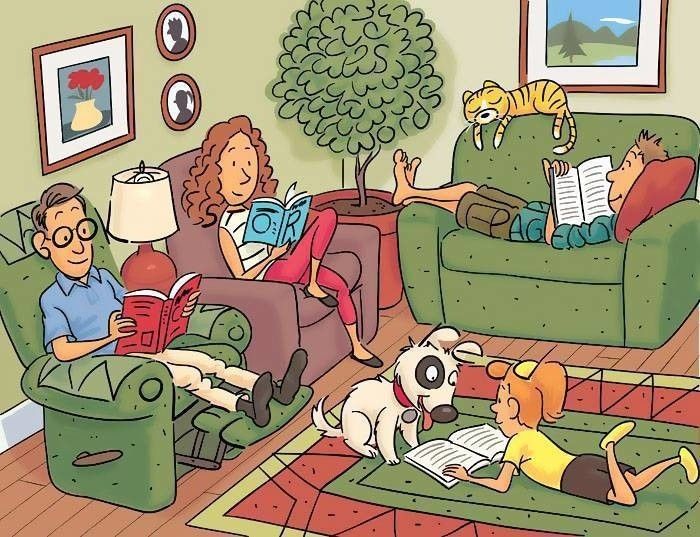 Were you able to six of the words? This next one is the same but just a little bit more difficult than the first.